Personalized Nutrition: Can your genes tell you which diet is best for you?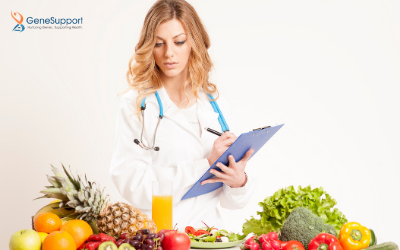 As you might know that every organism on this earth has its own genetic makeup also known as DNA. This DNA is unique to everyone around you, even the twins have a significant difference in their genetic makeup. This DNA is like a sequence of code which when organized in a particular manner creates a particular form of information. It makes everyone so different. You must have seen people with different eye colors, why this happens? Well, because they have different sets of genetic code responsible for creating such color variation in the eyes. This fact is similar to why you look somewhat like your parents. Because you get half of the genes from your mother and another half from your father.
So the scientist applied the concept of genetics in understanding how it can be utilized to understand a person's response to a particular diet. This is a new field of science also knows as "Nutrigenomics", where scientists or researchers unfold the understanding of characteristics of underlying biological responses. For DNA based diet, Genesupport uses PCR based method to identify those unique codes depending upon the panel you are opting for. For say, if you are looking for efficient weight loss then our expert will suggest you go for one of the weight-related panels. You will be required to provide your saliva or blood sample, from where our team of researchers will extract your DNA and look out for the characteristics genes involved in weight loss related biological pathway. There are mostly two probabilities that either the gene will be a good one or a bad one. If you are carrying a good gene then our nutrigenomics experts will suggest a diet that will help you maintain the positive outcomes. While if it is a bad gene then our experts will prepare a diet that helps you take precautionary steps to minimize the impact of the bad gene. In both cases, our experts prepare very detailed diet and exercise recommendations.
For example, from a particular gene named CLOCK, you will be able to know whether you are a morning or evening, exercise person. As the metabolic rates of your body depend on biological pathways driven by genes at the core, knowing what time to exercise can help you burn more calories. So if your CLOCK gene test suggests you exercise in the morning then there is a high chance that you will burn more calories in the morning in comparison to when you are exercising in the evening.
Nutrigenomics is a new field of science that has recently caught the attention of many people across the globe. Now the awareness for the same has increased to a lot extent. It has set a new wave in terms of living a healthy lifestyle. Want to know more about the gene-based diet? Why not connect with our experts, it's just a one call. Our nutrigenomics offers free pre-counseling to those looking for answers to live a healthy life.